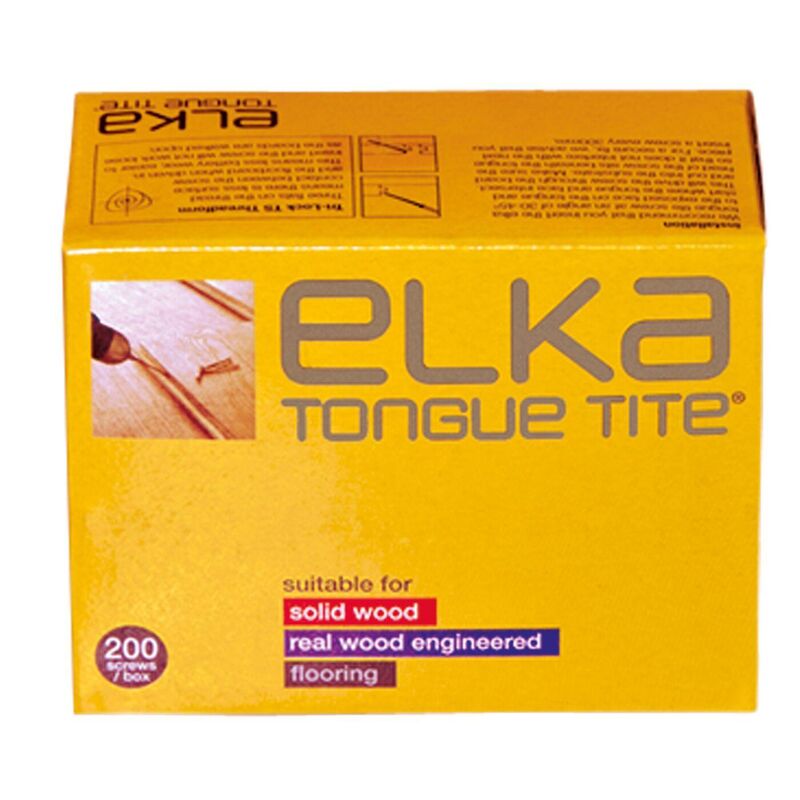 Elka Tongue Tite
Specification
200 no. per box and 1 no. adaptor bit
Designed to fix tongue & groove flooring, these 3.5x45mm screws feature the smallest heads ever, enabling them to be countersunk tidily into the rebate above the tongue so as to offer no obstruction to the matching groove on the next board.
Features & Advantages
No need for glue or to hire a nail gun, drill bit is included in every pack.
Easy to install in difficult locations
If necessary, you can remove boards without damage in order to gain access to underfloor plumbing etc.
No need to drill pilot holes, even in hardwoods.
One size fits all boards (3.5 x 45mm)
Boxed in 200's (covers up to 10m2)
Suitable for use with solidand real wood engineered flooring.
Related Products